Carta de Bienvenida
El Instituto Kingston de Negocios y Tecnología fue registrado por la NZQA en 1994. Desde entonces, nos hemos convertido en una institución reconocida que abastece las necesidades específicas de los alumnos internacionales. Nos enorgullece el nivel de apoyo que le ofrecemos a los estudiantes, así como la alta calidad de la enseñanza y los programas de aprendizaje.
Kingston está lleno de oportunidades para los estudiantes con un deseo real de desarrollar sus habilidades lingüísticas y nuestros programas proveen vías para algunas de las principales instituciones terciarias de Nueva Zelanda. También disponemos de una amplia gama de actividades extra-curriculares las cuales aseguraran que disfrutes tu tiempo libre y establecimiento en el país. Nueva Zelanda es culturalmente diverso y políticamente estable, proporcionando un ambiente seguro en un hermoso lugar, lo que permite disfrutar de un excelente estilo de vida  mientras cumples tus metas educativas. Nuestros asesores estudiantiles están aquí para ayudarte en cualquier momento de sus estudios, desde la inscripción hasta la graduación y se aseguraran de que saques el máximo provecho de tu tiempo en Kingston.
Hemos Ganado una gran reputación por ayudar a los estudiantes a lograr el éxito en un ambiente inspirador y de apoyo. Me gustaría con gusto darle la bienvenida a ser parte de la familia Kingston. Escogiendo estudiar con nosotros, construirás los cimientos de una educación terciaria exitosa.
Peter Onneweer
Director
I enjoyed studying at Kingston and I will miss the staff there. I felt comfortable in the school and it was easy to talk with the staff. New Zealand is such a beautiful place to study and travel. I will miss New Zealand, my classmates and the staff I met at Kingston.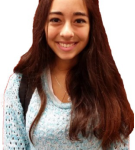 I am Akira from Japan. I came to New Zealand with a lack of English skills. I progressed to the advanced level in a short period of time. I appreciate the teachers and the friendly support staff.  I was able to improve my English and worked as a soccer coach.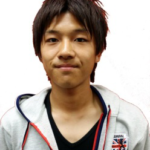 Hi My name is Janika and I am from Finland. Kingston is a good place to improve your English skills. I enjoyed studying at Kingston as they organized interesting activities for students and I met many friends from different countries.