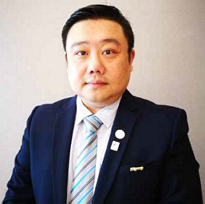 Kingsley has a proven track record of private training establishment business development, marketing and student recruitment. A highly efficient, innovative and methodical manager, with extensive experience of supporting all departments by reviewing, developing, defining their overall strategy.
Kingsley can relate well with people at all levels and has the flexibility of working well as part of a team or individually. Comfortable working in a fast paced, hands-on, growth orientated work environment and possessing a proven ability to ensure that brand messages, standards and communications are understood and implemented effectively.
At Kingston,  we value every individual for the contribution they make to the life of the Institute and offer every effort to assist them in reaching their educational goals. We take great pride in the achievement of our students and constantly strive to improve our services so that each person can achieve their potential.